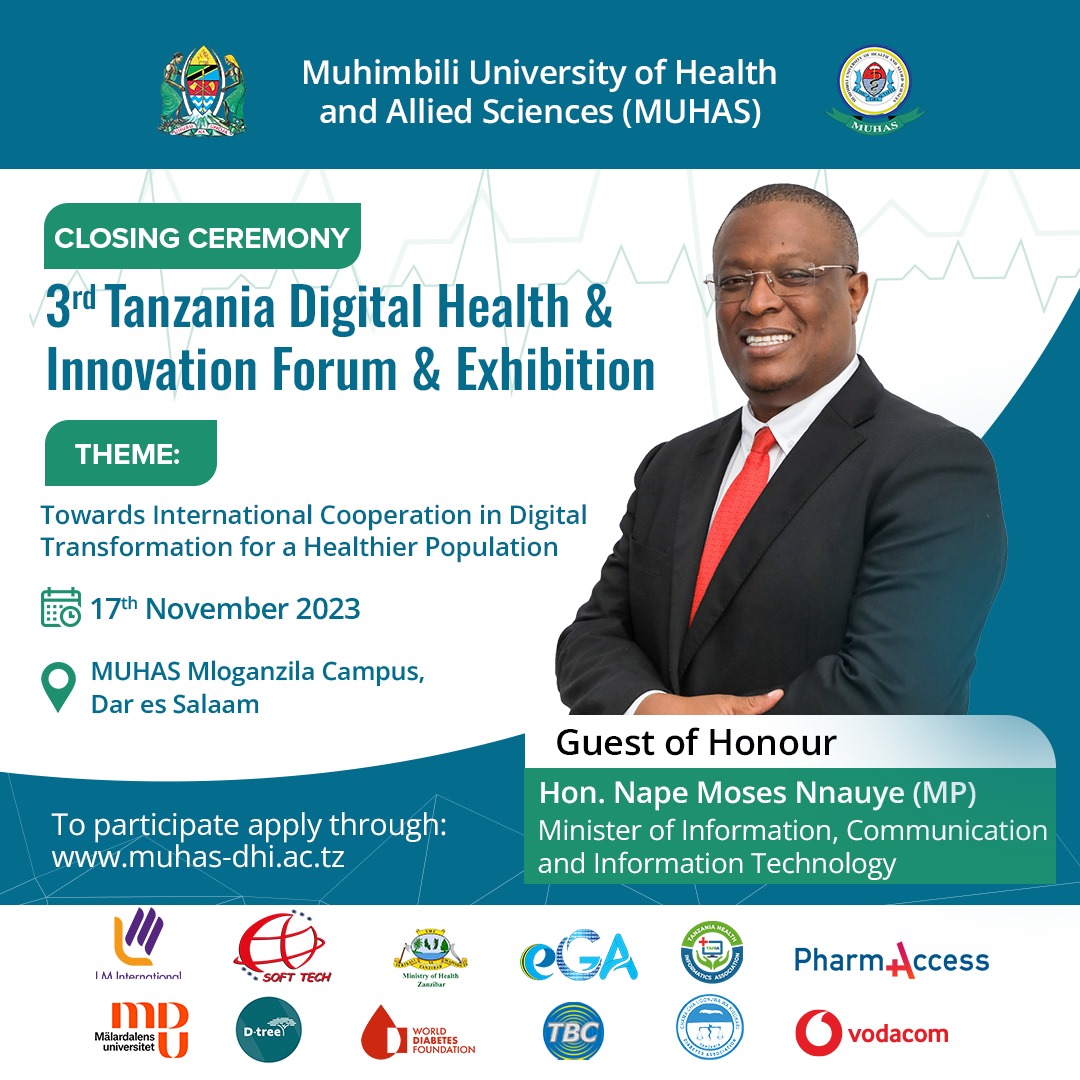 Nov. 10, 2023

Eng. Kelvin George
Dear Speakers, Panellists, Exhibitors, Nordic Delegates, Invited Guests, and Participants,
This is a reminder that the 3rd Tanzania Digital Health and Innovation Forum and Exhibition is being held on November 16-17, 2023, at the East African Centre of Excellence for Cardiovascular Sciences at the MUHAS Mloganzila Campus, Kibamba, Dar es Salaam.
Please note the following pre-forum sessions:
• Health Data Analytics Training: November 9-15, 2023 at MUHAS Muhimbili Campus
• Women & Girls in Health Tech Workshop: November 13, 2023 at MUHAS Muhimbili Campus
• Digital Health Seminar: November 14, 2023 in Zanzibar
We look forward to sharing the latest scientific, innovative, and technological advancements in the health sector.
On behalf of the Organizing Committee, we warmly welcome you all!
Chairperson, MADWI Organizing Committee