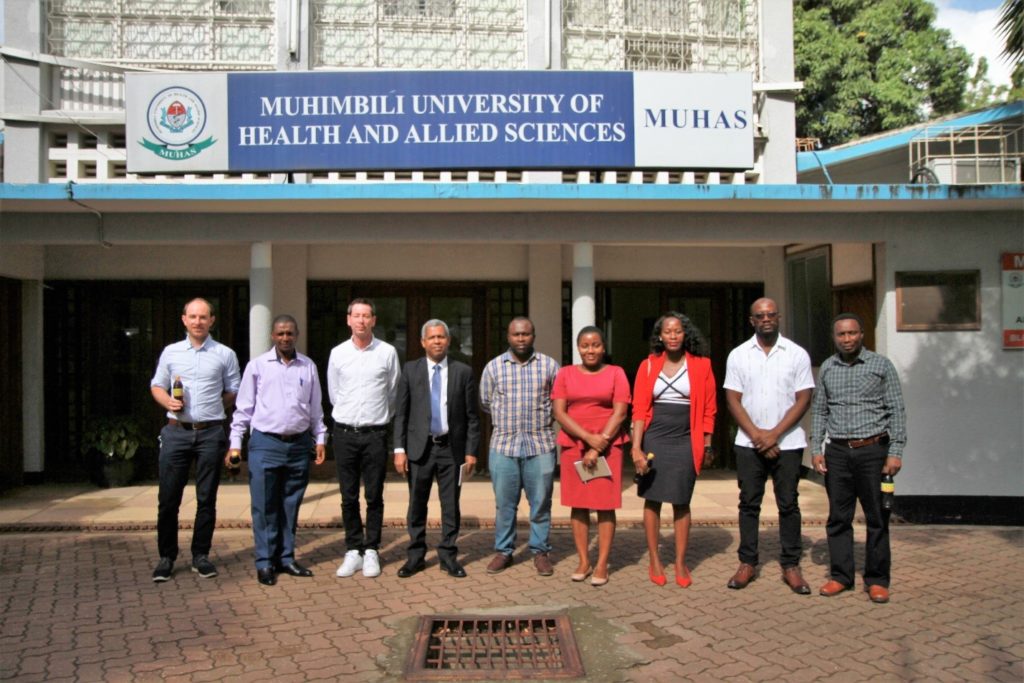 Aug. 9, 2023

Eng. Kelvin George
In a significant stride towards elevating the quality of diabetes care in Tanzania, Muhimbili University of Health and Allied Sciences (MUHAS) played a pivotal role in the brainstorming sessions of the "Diabetes Compass" initiative. This collaborative endeavor, aimed at revolutionizing diabetes care through ingenious digital solutions, saw the convergence of key stakeholders in the realm of health and government.
The World Diabetes Foundation (WDF), in partnership with the Tanzania Diabetes Association (TDA), the Ministry of Health, Community Development, Gender, Elderly, and Children (MOHCDGEC), President's Office – Regional Administration and Local Government (PORALG), and MUHAS, orchestrated a comprehensive two-day brainstorming workshop. This insightful workshop, held at the prestigious Hyatt Regency Dar es Salaam Conference Center from October 25th to 26th, 2021, laid the foundation for a discourse on co-creating and implementing digital interventions to enhance diabetes care in the Tanzanian context.
Central to the workshop's discussions was the innovative concept of the "Diabetes Compass." Spearheaded by the WDF, this visionary approach seeks to harness the power of collaboration between stakeholders to devise and deploy a digital solution. This solution, when realized, will serve as a dynamic support system for preventing, diagnosing, and treating diabetes patients in low- and middle-income countries.
MUHAS brought to the table a wealth of insights and experiences through its Digital Health and Innovation Research Group (mDHIRG). The university's representatives shared their profound understanding of the Tanzanian Digital Health Landscape, shedding light on both the strategic opportunities and challenges that could influence the effective implementation of the "Diabetes Compass."
A notable highlight of the workshop was the presentation by Prof. Kaushik, who eloquently delved into the present and future of diabetes management in primary care settings within Tanzania. Prof. Kaushik underscored the mounting challenges associated with diabetes complications in the country, drawing attention to concerning trends. Importantly, he highlighted the longstanding support that the WDF has extended to projects focused on diabetes prevention and treatment in developing nations.
The participatory nature of the workshop fostered robust discussions, leading to a consensus on tentative project plans and project governance. The collective expertise of the assembled participants culminated in a blueprint that entrusts the project's oversight to a dynamic team comprising WDF, TDA, MOHCDGEC, PORALG, and MUHAS. This collaborative cohort will assume the responsibility of guiding the day-to-day intricacies of project design, implementation, monitoring, and evaluation.
In closing, MUHAS's engagement in this collaborative initiative stands as a testament to the institution's commitment to advancing healthcare solutions through interdisciplinary cooperation. With the seeds of innovation firmly planted, the "Diabetes Compass" initiative embarks on a journey to transform diabetes care in Tanzania, guided by the collective wisdom and vision of its stakeholders.